Section Items
Locate a Loved One
Whether you're planning an in-person visit or researching family history our 500,000+ record burial search engine is free and available to all.
Connect to Catholic Cemeteries' civic, cultural, and historical significance in the St. Louis region today.
---
Office Hours
Resurrection Cemetery
Monday - Friday:  8:30 a.m. - 4:00 p.m.
              Saturday:  8:30 a.m. - 12:00 p.m. 
Calvary Cemetery
Monday - Friday:  9:00 a.m. - 3:30 p.m.
Our team operates two staffed offices: Resurrection Cemetery (our main office) and Calvary Cemetery (our satellite office). Please note that the Calvary Office is closed on Saturdays. Both offices are closed on Sundays, Holy Days and legal holidays.
Visiting hours at our cemeteries are from 8:00 a.m. - 5:00 p.m. every day.
---
Section Items
If you need immediate assistance to arrange a burial, please contact us at (314) 792-7737 or email a memorial planning advisor. Please be assured of our prayers for you, your loved ones, and the soul of the departed.
We are sorry for your loss.
Section Items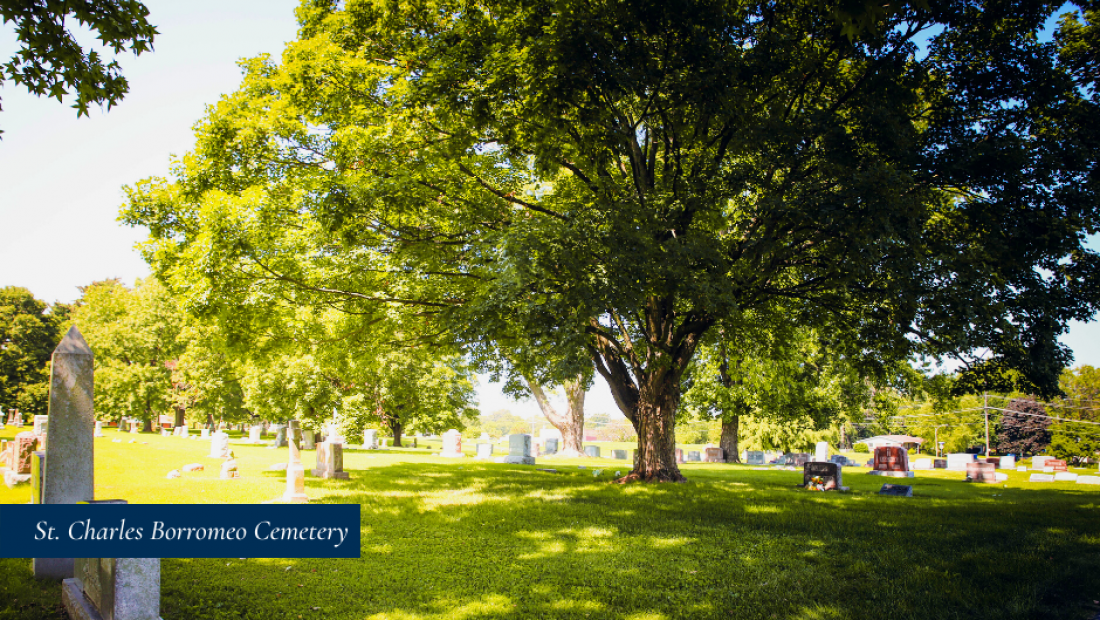 About Us
With seventeen locations throughout the St. Louis area, Catholic Cemeteries are timeless places of prayer.
Each location is designed for remembering, forgiving, healing and thanksgiving. Through our ministry we fulfill the Gospel call to bury the dead, serving as the bridge to the communion of saints. 
Section Items
Planning with Love
Planning for your future, even for the event of your death, is a loving act of compassion to be shared with those helping with your end-of-life care.
Discover how our team can help ensure that your wishes are carried out in a reverent way.