Section Items
Planning for Burial
The team at Catholic Cemeteries fulfills the Gospel call and corporal work of mercy to bury the dead through funeral planning and burial in a sacred and pastoral setting, with a focus on Christian hope.
If you are mourning the loss of a loved one and need immediate assistance to arrange a burial, please contact us directly at (314) 792-7737 or email a memorial planning advisor for compassionate care.  Please be assured of our prayers for you, your loved ones, and the soul of the departed.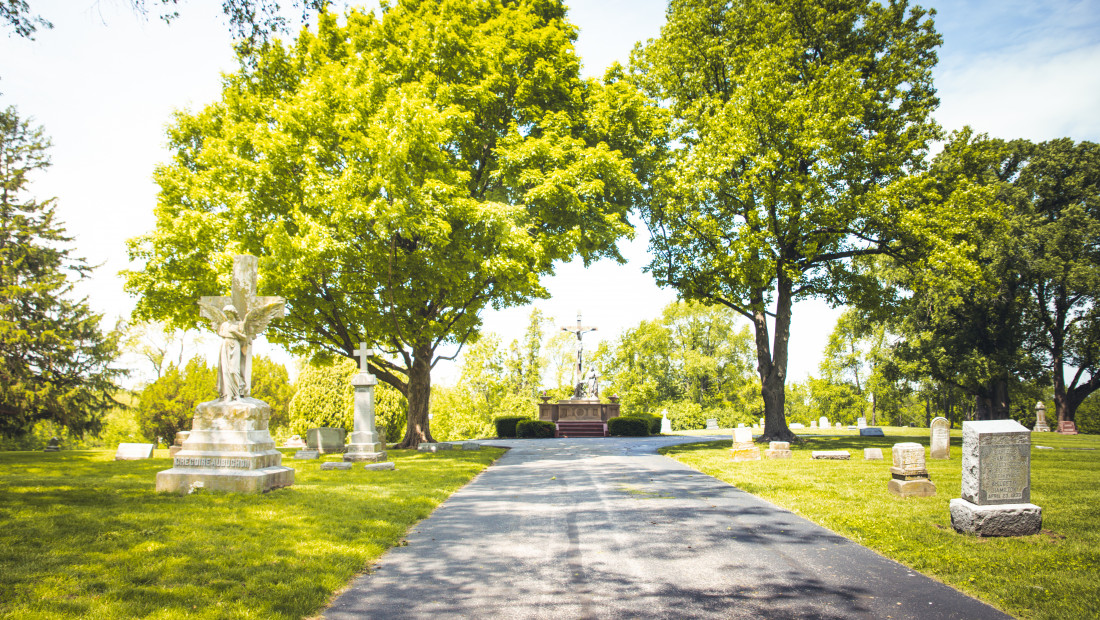 Section Items
Why make a plan?
According to the traditions of our faith, burying the dead includes such things as attending funerals, providing comfort and support to the mourning, praying for the dead, visiting cemeteries, and even contemplating the event of your own passing by making arrangements for your funeral. 
Planning for your future, including the event of your passing, is a loving act of compassion, to be shared with those assisting at the end of your life on earth. Our experienced team builds multigenerational relationships with families to help ensure  that your wishes are carried out as you transition from death to eternal life. 
Discover how our team can help ensure that your wishes are carried out in a reverent way. Contact a memorial planning advisor for more information.