Section Items
Welcome
Visiting a Catholic Cemetery is a unique experience. Our sacred spaces are consecrated grounds, blessed by the archbishop, and a unique bridge to the communion of saints.
To help maintain this reverence, we invite you to learn more about our best practices, Catholic traditions, and hope for the life of the world to come.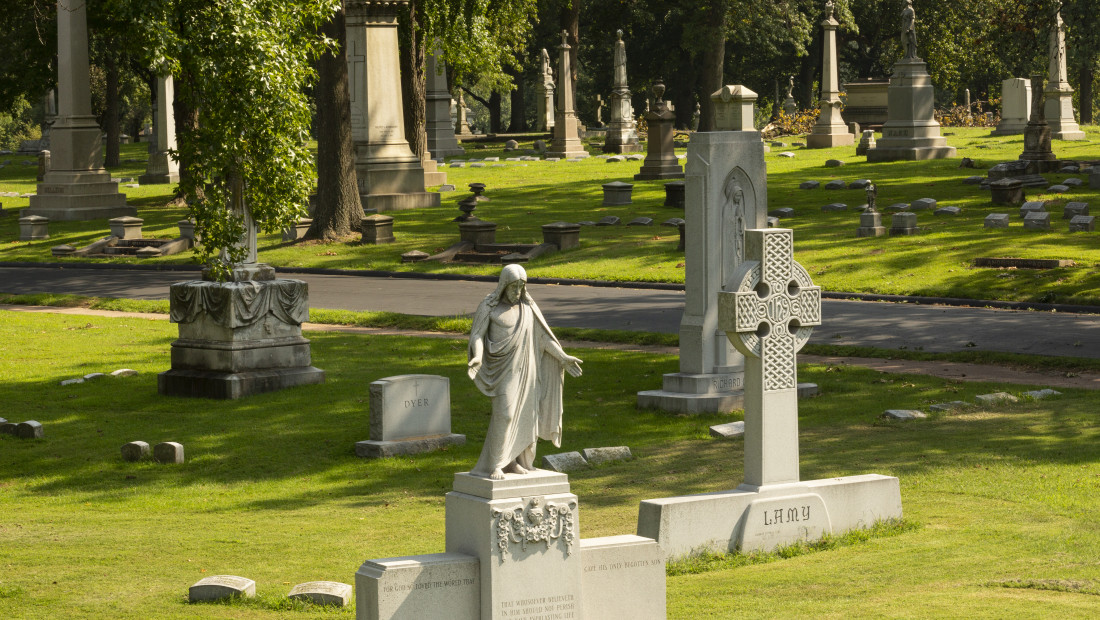 Section Items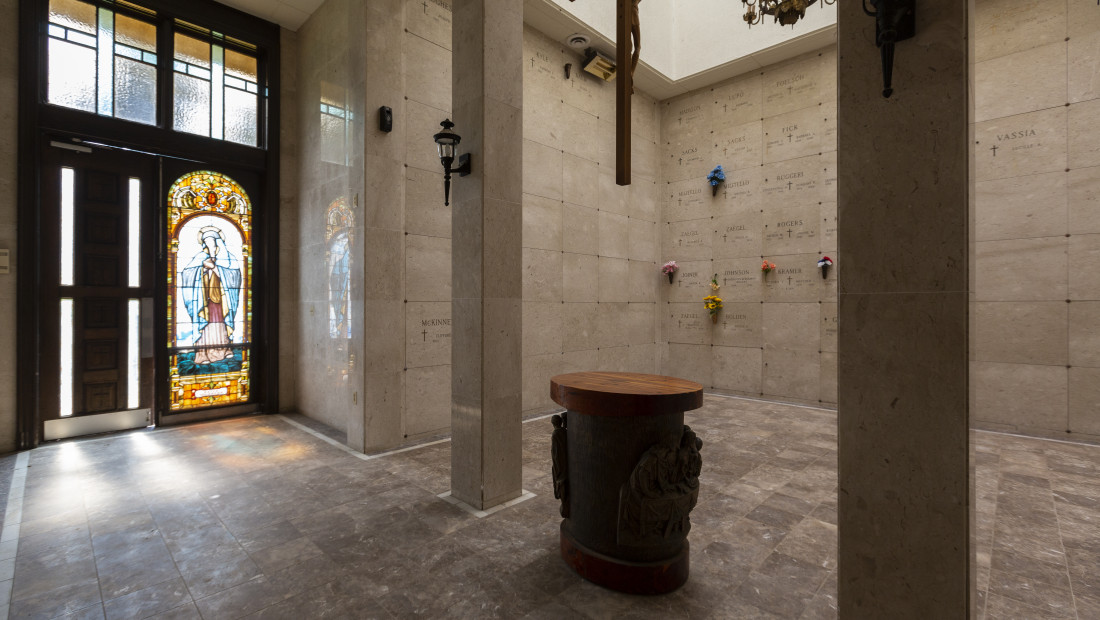 Guest Resources
Rules and regulations are enacted by Catholic Cemeteries to ensure the the proper and reverent maintenance of these sacred grounds.  Subjects referenced include:  Memorial Privileges, Decoration Guidelines, as well as items related to Lot Purchases and Interments.
For a detailed list of guidelines, please download our Guest Resource Manual below.
Section Items
Decoration Policies
In decorating the grave, we recommend natural, cut flowers as a sustainable, environmentally-friendly way to celebrate the life of your loved one.
Please limit decorations to two per grave.
Temporary markers, commonly supplied by funeral homes, are not permitted and all such kinds of temporary markers will be treated as decorations.

Potted plants, votive and solar lights, eternal flames, balloons, shepherd hooks, bird houses, wind chimes and other unsightly decorations are not appropriate in a cemetery. Please be aware of the sensitivities of others and note that all materials used are to have a religious motif in keeping with the sacred nature of the cemetery.

For the Christmas season, grave coverings, wreaths on easels, poinsettias in cones and 12-18" Christmas trees are permitted. Christmas wreaths are permitted on a lot beginning after Thanksgiving Day.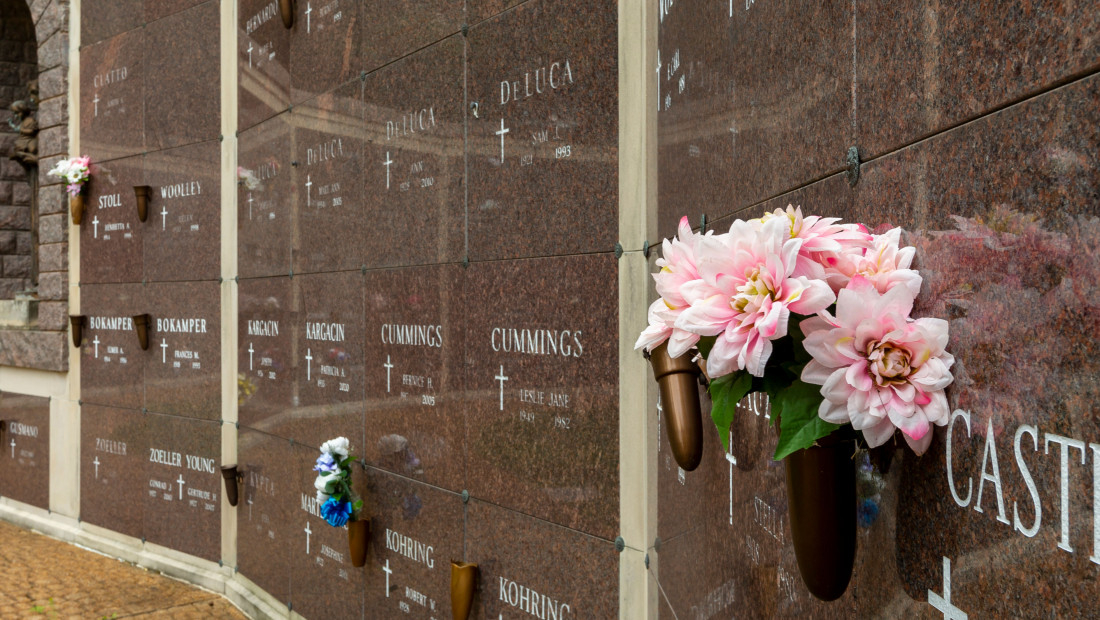 Section Items
2023 Decoration Removal Schedule
February 8, 9
March 8, 9
April 19, 20
May 17, 18
June 21, 22
July CANCELED
August CANCELED
September 13, 14
October 11, 12
November 15, 16
Mausoleum & Columbarium
March 29, 30
October 25, 26